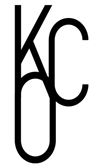 Kick Off Communications
You've done the work, now let's get everyone who matters talking about it.
Kick Off Communications is a Melbourne-based media, communications and public relations agency whose bread and butter is building brands.
From business launch media relations to copywriting and App development, our tailored services are backed by decades of experience working with Australian and International media, influencers and consumers.
Don't Just Take Our Word For It
Like many rapidly growing startups, we've struggled with being time-poor. Collaborating with Kate over the past few years has really extended our reach and helped us make global waves. Not only is she incredibly knowledgeable, but she's a pleasure to work with.
I've worked with Kate for more than three years and I can comfortably say Kick Off Comms is one of the best in the game of PR and Comms! It doesn't matter what I have taken to Kick Off Comms they are always connected, organised, creative and timely. The work we've done together from a tech development side of things is really impressive, and Kate is a key team member in helping our ideas come to life.
When we took our business from restaurant to online, we knew we needed help to drive traffic to our website. Kate drafted a great press release talking to our new offering and distributed it to all of the key food and lifestyle media. Kick Off Comms also helped us with social media influencer packs, negotiated ad budgets and made sure our key messages stood out. I'd highly recommend Kick Off Comms and will be working with them again in the future!